LIFE AT BROADWAY
There is a lot going on considering our size because many people contribute in different ways according to the gifts that they have – but there is always room for more! Whether you are 'just looking', have questions about the Christian faith or considering coming along, we hope you find something for you.
This is a taste of what is on at Broadway, for more information please take a look at our events page.
Sunday services
Sunday services are held in the church every week at 10.30 am
2nd Sunday at 3.00 pm Traditional style Service (check calendar)
Check the Events page for details of other evening services.
Small groups
This is a vital part of church life for growing deeper in relationship with God and one another. If you're new, it's an easy way to get to know a small group of people.
Courses
We run Christianity Explored and other similar courses for people wanting to know more about the Christian faith or for people wanting to cover the foundations again.
Eco Group
We are a group of people who want to live out our Christian calling to care for God's Creation
Seniors
We have an extremely committed team who put together a variety of activities and events for the senior members of our church
Leylands midweek service
We hold a short, informal service in the library of Eborn House, the Leylands on the first Thursday of each month, at 10.30 am. It includes well-known hymns, Bible reading, reflection and prayer. All welcome not just residents of the Leylands.
Lunch club
We usually hold a lunch club on the 4th Friday of the month 11.30 for noon. This is an opportunity for a home-cooked meal in the company of others occasionally followed by an activity or entertainment. Please see events calendar for details.
Childrens' Sunday groups
Children of all ages are very welcome to our worship. There are groups for Crèche and Primary age children.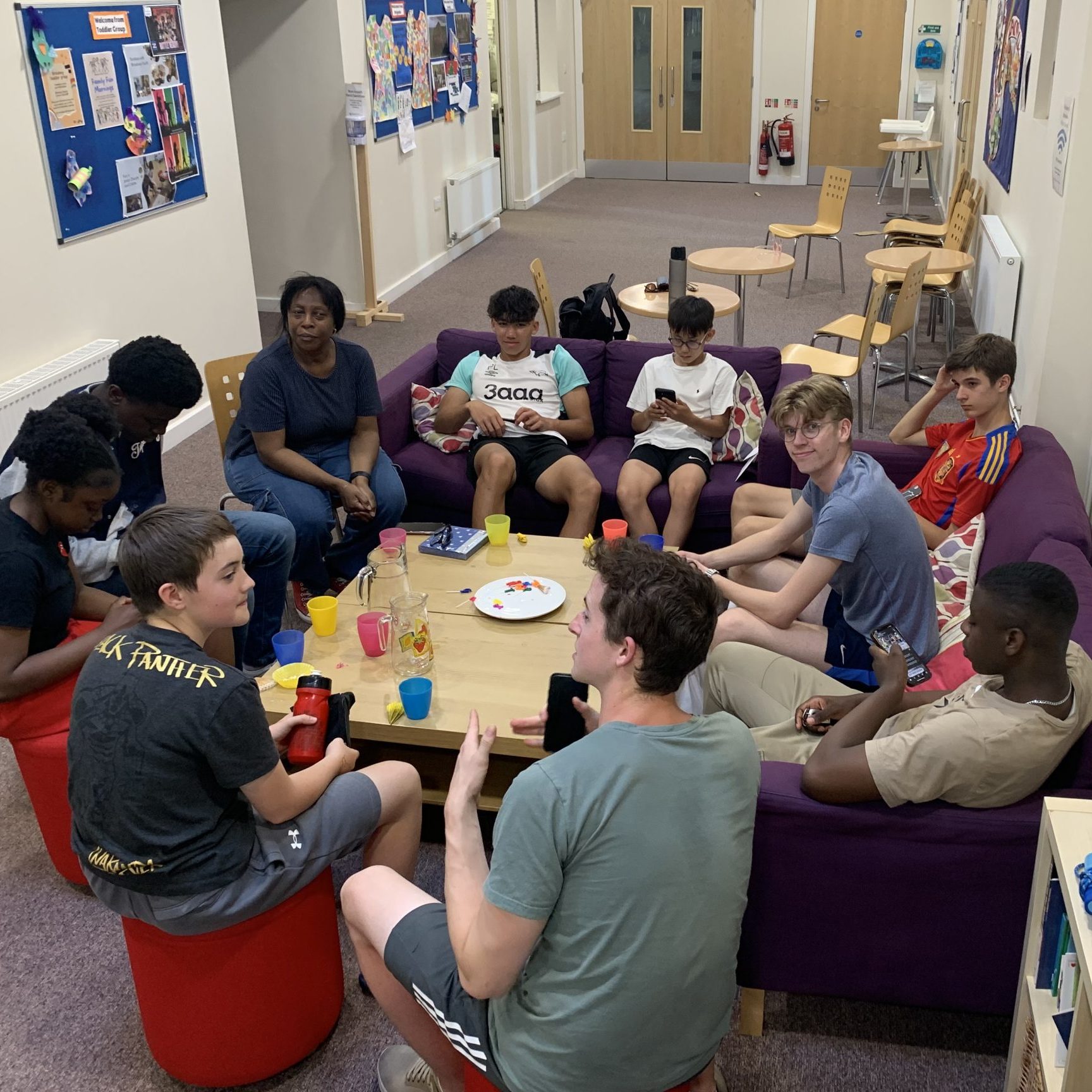 Youth
Our Youth Group meets on Sundays 4.00 – 6.00 pm. Chilling, socialising, trips, weekends away (most recently for Alpha) and eating. There's ALWAYS food!
Newcomers very welcome.
Toddlers
Toddlers@Broadway meets on Tuesday mornings from 9.30 to around 11.15 am during term time. It is proving to be an exciting place which means very reluctantly we are having to limit places to those who live locally.  For further information please contact us.
We look forward to meeting you.
Family Fun Morning
The month always starts better with waffles, coffee (for the grownups!) themed activities, song and story on the first Saturday morning. In partnership wtih Valley Cids, families love this relaxed morning.
First Saturday of the month 10.00 -12.00
Brigades
Our Brigades are for boys and girls: fun & friendship, excitement & challenges, new experiences, lots of laughs and relevant Christian teaching.
Newcomers very welcome.
Thursday 11 – 13s: 6.30 – 8.00 pm
14-18s: 6.30 – 8.30 pm
Friday 4½ – 11s: 6.00 – 7.00 pm

135th Derby Scout Group
Our very active Squirrel scurry, Beaver colony, Cub pack and Scout troop teach young people Skills for Life and give them Everyday Adventure.
Our Services
We meet every Sunday at 10.30 am and have a traditional style monthly service at 3.00 pm, usually the second Sunday of the month but please check our events page.
You can find our services on YouTube
Address
Broadway Baptist Church
166 Broadway
Derby
DE22 1BP
Charity Number
Broadway Baptist Church is a registered charity, No: 1176794
If you are interested in booking one of our rooms, please use the form below to get in touch. Let us know a bit about your requirements including date, time, number of guests and event type. We will get back to you as soon as we can after receiving your message. Thanks!